Welcome and recent News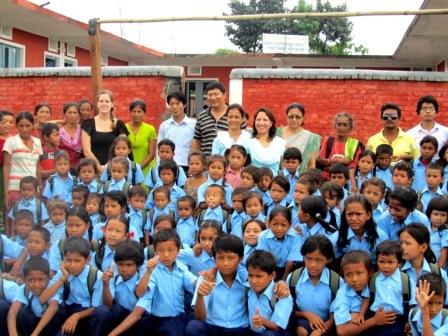 Children's Homes Dharan is a foundation which aims to provide shelter, food and education to orphans and abandoned children in Nepal, in particular, in and around the city of Dharan.
Nepal is one of the World's poorest countries, with a GNP of around 200 euro per person per year (in comparison, the equivalent figure for the Netherlands is 31 500 euro). As a result, the position of orphans and street children is extremely weak. The situation is further worsened by the civil war which has raged since 1996 untill November 2007. This resulted in even more children being abandoned or orphaned. These children are unable to go to school and at a young age they must often work or beg in order to survive.
Our foundation wants to offer these children the chance for a better future. We hope to achieve this through raising funds for three children's homes.Via our site we provide information for donors and other interested parties. Here you can find general information about our foundation, as well as the latest news about specific projects. You can also access our photo gallery and financial reports.